Description
Simple look, advanced space saving functionality, lower price…
Minimalism brought to your minimal space by 33 years of expertise.
Compact and comfortable sofa designed to work with the Double Diva Wall Bed. (Please note this product is not compatible with any of our desk beds).
Easy Assembly
This product is freestanding and does not require wall fixings
Product Configurator
You can easily experiment and create smart bedroom designs with the "Multimo Product Configurator". You can run it on your PC, tablet or smartphone.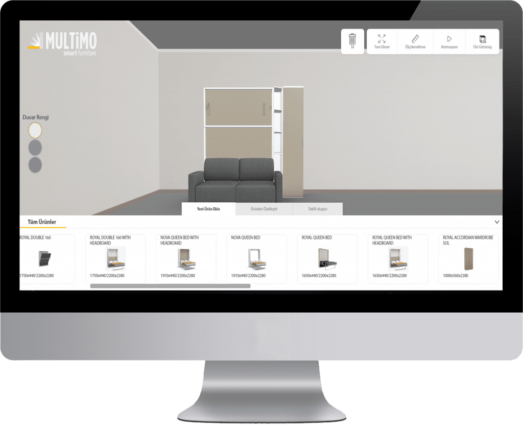 Dimensions:
Duo Sofa is 153cm in width, 80cm in height and 85cm closed depth.
Delivery Lead Time
Due to the various colour options available the Duo Sofa is a made to order product and the lead time is 12-16 weeks.