Stowaway Beds Frequently Asked Questions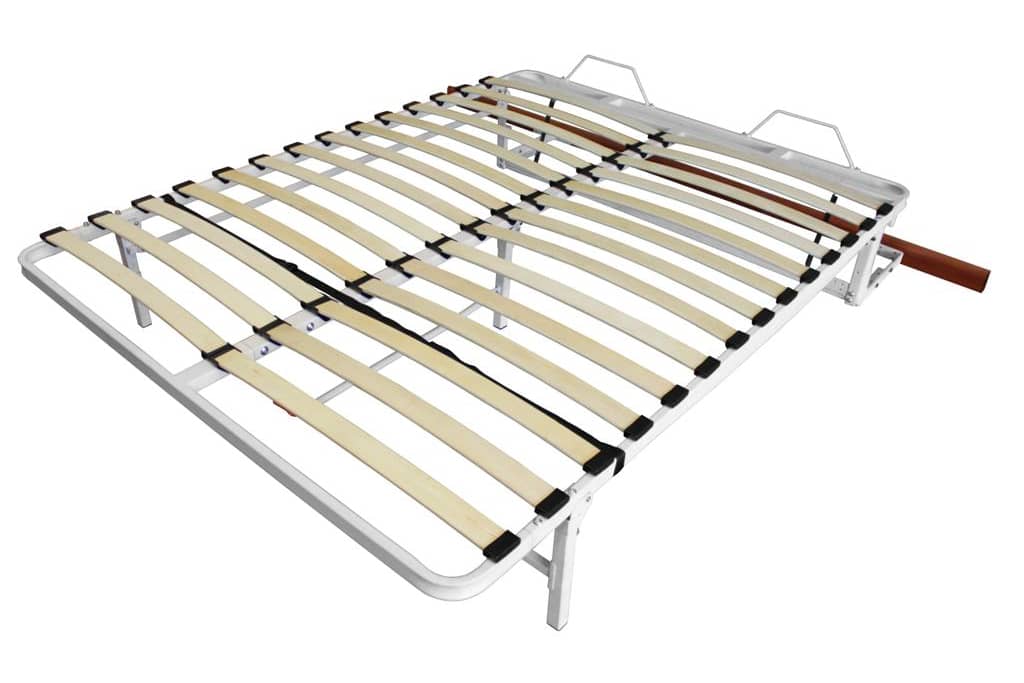 WHAT IS A STOWAWAY BED ?
A stowaway bed is a bed that you fold down from the wall, and after a great night's sleep, folds back up against the wall to provide daytime floor space. It is not the comedy bed of 'Laurel and Hardy' films – you will not disappear into a cupboard with a Hideaway mechanism. In fact, stowaway beds have been around for a long time – from the smallest country cottage to luxury apartments, people have always needed more space.
ARE STOWAWAY BEDS COMFORTABLE ?
Yes. Hideaway stowaway beds are designed for every-night sleeping, and you can use most mattresses on them. Hideaway use a sprung slatted base to give support to the shape of your body, and using good quality mattresses, are more comfortable than conventional beds.
CAN I LEAVE THE STOWAWAY BED MADE UP?
Yes. All our beds come with complete with our unique quick release straps, enabling the bedding to stay in place.
CAN A STOWAWAY BED INCREASE THE VALUE OF MY PROPERTY ?
Yes. Beds that fold into the wall are creating more space, a dual purpose room, an extra room, which is the best way to increase your properties value. It also improves the letting potential of rental property.
WHAT ARE THE ALTERNATIVES TO A STOWAWAY BED ?
Sofa Bed – rarely a comfortable sofa or a comfortable bed, and certainly not quick to make up.
Conventional Bed – takes up floor space, even when not in use.
Home extension or larger property – both expensive alternatives.
WHERE COULD I USE A STOWAWAY BED ?
Children need a safe place to play and learn, teenagers need space to study and a place to meet friends, and by using a stowaway bed, you can give them that space. Have you got a computer ? Need a quiet place to work ? What about a study ? How about a hobby room or loft conversion ? Or even a dining room ?
Studio apartments, guest houses, and hotels have all benefited from the flexibility of a stowaway bed.
WHERE COULD I VIEWA STOWAWAY BED ?
We have a showroom in Plympton, Devon, just off the A38. Please Contact Us for further details and opening times.