Case Study Double Your House Price For Half The Money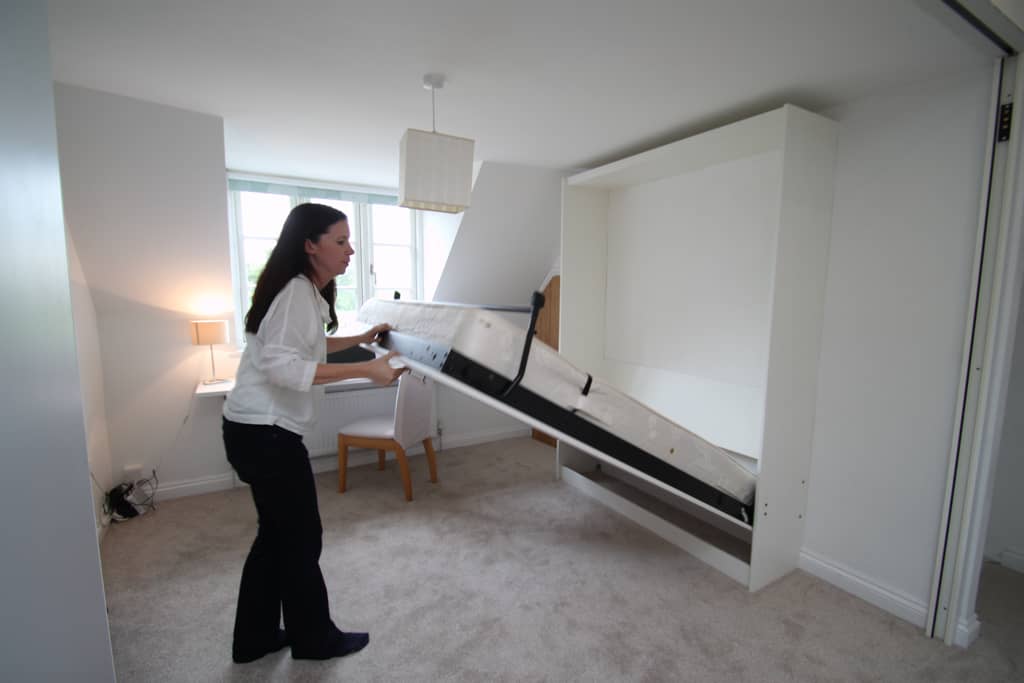 Presented by Sarah Beeny
This program series sets out to help and inspire homeowners to maximise the potential of their existing property by extending and re-configuring the layout.
Customer Profile
Having lived happily in London for ten years, Edward and Louise Croft Baker relocated to the countryside from London when they started a family.  They ended up the proud owners of a tiny farm workers cottage tucked away in the Buckinghamshire countryside.
The Situation
With just 800 square feet of living space, the house needed to accommodate a growing family as well as parents who worked from home.
As the family grew, Edward and Louise realised that they needed more space.
Moving to a larger property would require a budget of at least £340K.  The Croft Bakers's had just £150K to spend.  The couple decided to extend and remodel the cottage instead.  Some clever thinking and innovative products were needed to create spacious family rooms downstairs and four bedrooms and a home office in the available first floor space upstairs.
The Solution
The landing at the top of the stairs provided a small square space with a window looking out over the beautiful Buckinghamshire countryside and beyond.  Whilst a fixed wall would have created an extra room, the resulting upstairs corridor would have become dark and claustrophobic.  In using a folding wall and a folding bed, the space could be transformed in minutes from airy office to private bedroom when family and friends came to stay.
Hideaway Beds ltd and Duvale PLC were called upon to supply some innovative solutions.
With this brief Duvale selected the Forte Sliencio product in a high pressure white laminate finish also offering an acoustic performance of 44 db. This would enable the owners to have an open plan study and make the upstairs area feel larger, but also be able to close it off when we have guests to stay.
Hideaway Beds selected a simple and cost effective folding wall bed system from their range.  Balanced by a fully sprung mechanism and suitable for every night use, the system was tucked away into a compact cabinet at the top of the stairs; to be opened complete with bedding and pillows ready for use when required.
The Benefits
Edward and Louise now had a stunning home designed for modern living.  In addition the value added by extending and remodelling the layout, they were delighted to know that the  transformation of a bland, uninspiring landing into a home office and a bedroom in one, succeeded in adding an additional £200K to the overall value of their new home.
For further information: