Description
Designed for daily use, the Alpha Bed™ wall bed system can be used to create Single, Double and King size folding wall bed systems within a cabinet. The versatility of the design gives the user the option to mount the frame in a vertical or horizontal style.
The Alpha Bed™ is a lightweight, universal, structural steel bed frame with double overlap steel stiffeners. The design is complete with our Trip-Free™ leg system and is designed to exceed the strength of wood or aluminium as well as residential and commercial specifications.
All sizes of the Alpha Bed™ system benefit from our heavy duty, universal, easy-operating lift mechanism, which allows for a variation of spring combination in order to balance all of our available bed sizes.
A superb safety aspect of the bed is the mechanisms steady release as the bed is pulled down. This ensures that it does not come crashing to the floor with force or speed, avoiding any health & safety issues or potential damage to the bed. When in use, the legs are tucked under bed so they don't catch feet. When not in use, the legs rotate over the mattress into the cabinet.
The maximum recommended mattress depth is 28cm.
Sizes available:
Fold down single bed
Fold down double bed
Fold down king size bed
Complete bed frame and wall bed mechanism can be configured in vertical or horizontal mount: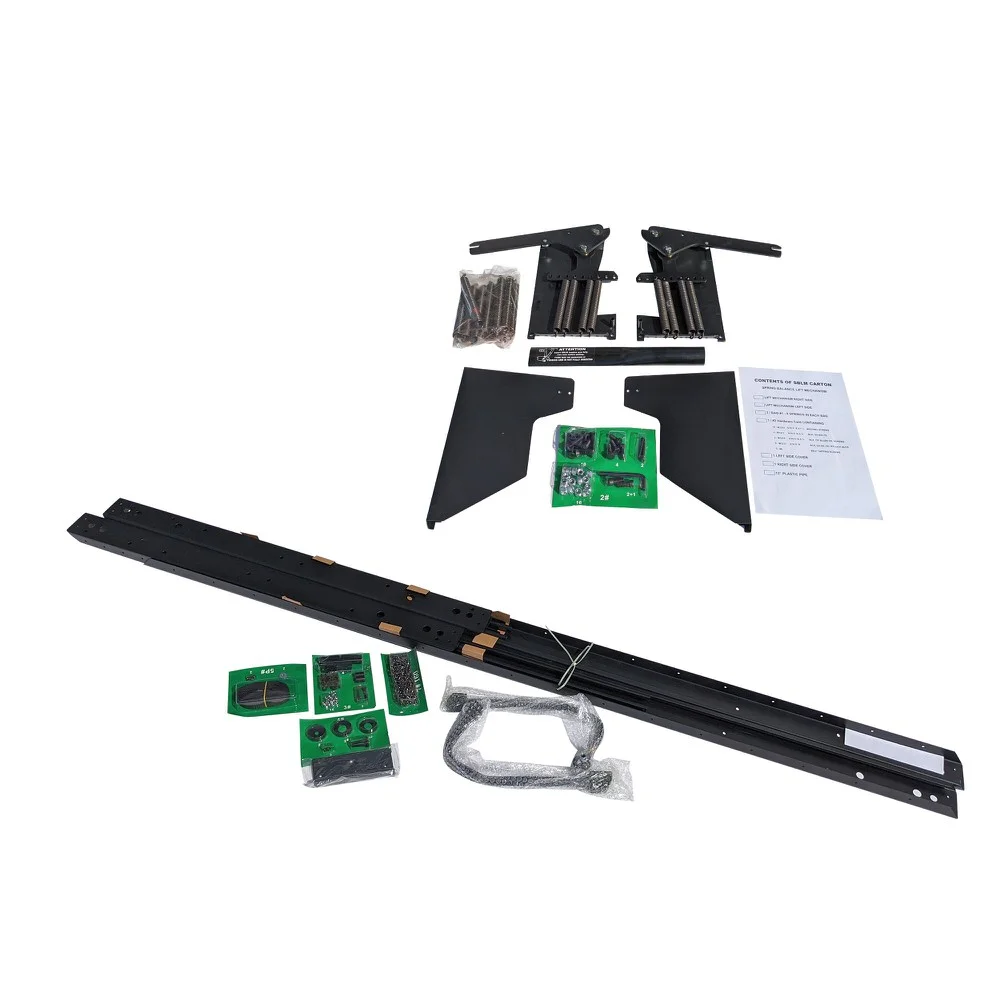 Studio desk mechanism add-on available: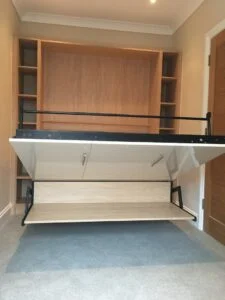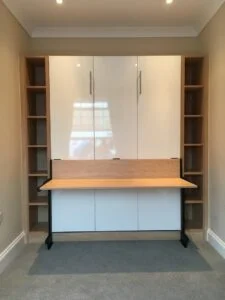 Customer Installs