Murphy Bed Desk: The Ultimate Space-Saving Workstation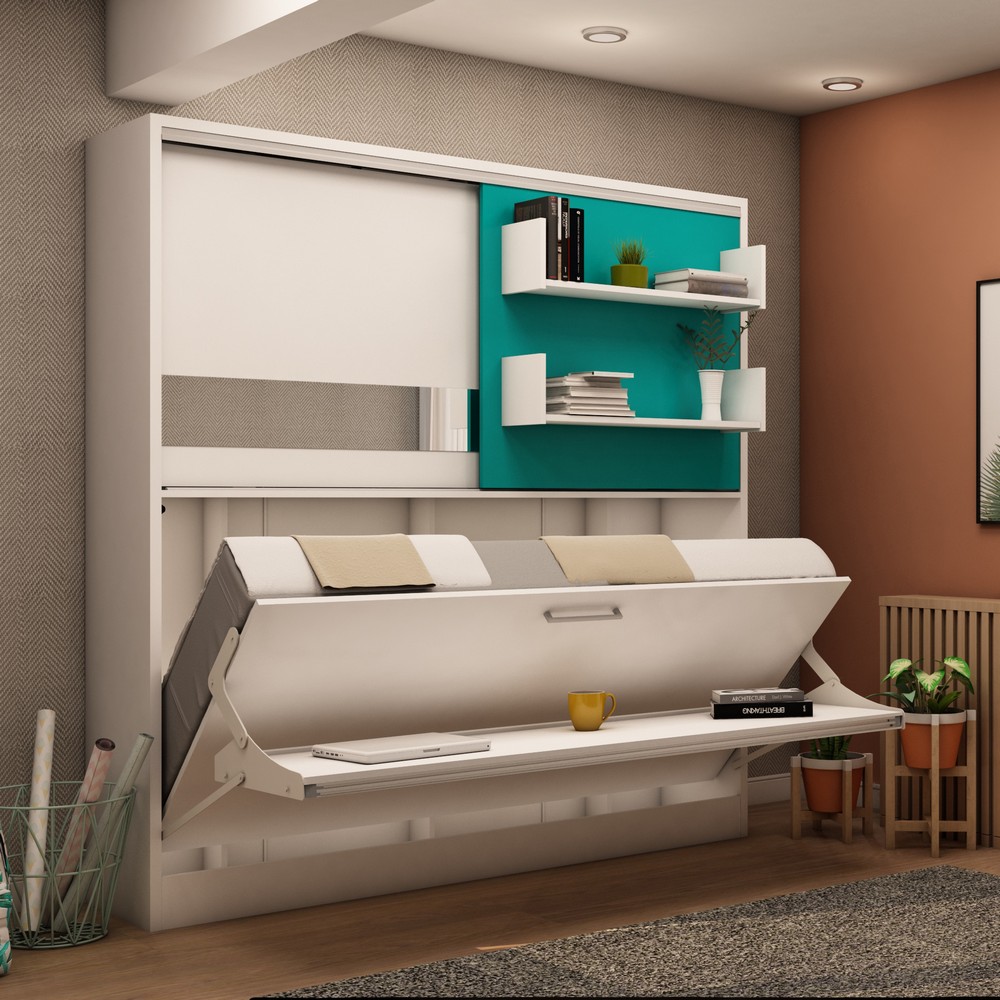 In today's space-conscious society, every square foot matters. Whether you live in a compact apartment or want to make the most of a spare room, maximizing functionality without compromising style is essential.
It's time to discover the Murphy bed desk. A remarkable fusion of a bed and a desk, it's the game-changer every home office has been waiting for. Let's delve into the incredible world of wall beds, and discover how a Murphy bed desk can revolutionise your space.
The Renaissance of Wall Beds
Wall beds have undergone a stylish renaissance in recent years. As homeowners and renters alike grapple with the post-covid challenges of limited space, wall beds have emerged as a versatile solution. Not only do they allow for more space during daytime hours, but they also provide a comfortable guest bed at night.
Why the Murphy Bed Stands Out
The Murphy bed, in particular, is synonymous with innovation. Merging seamlessly with your wall, it effortlessly transforms from a sleek piece of furniture into a cozy mattress-laden haven. Not just a bed, it's a testament to functional design, showcasing how modern furniture can be both aesthetically pleasing and utilitarian.
From Sofa Bed to Murphy Bed Desk
While the sofa bed has long been a staple for overnight guests, the Murphy bed desk takes things to the next level. By pairing a bed with a desk, it addresses two fundamental needs: a workspace for productivity and a place to rest. Plus, with the added bonus of shelves and storage, the details in its design make it an unbeatable piece of furniture.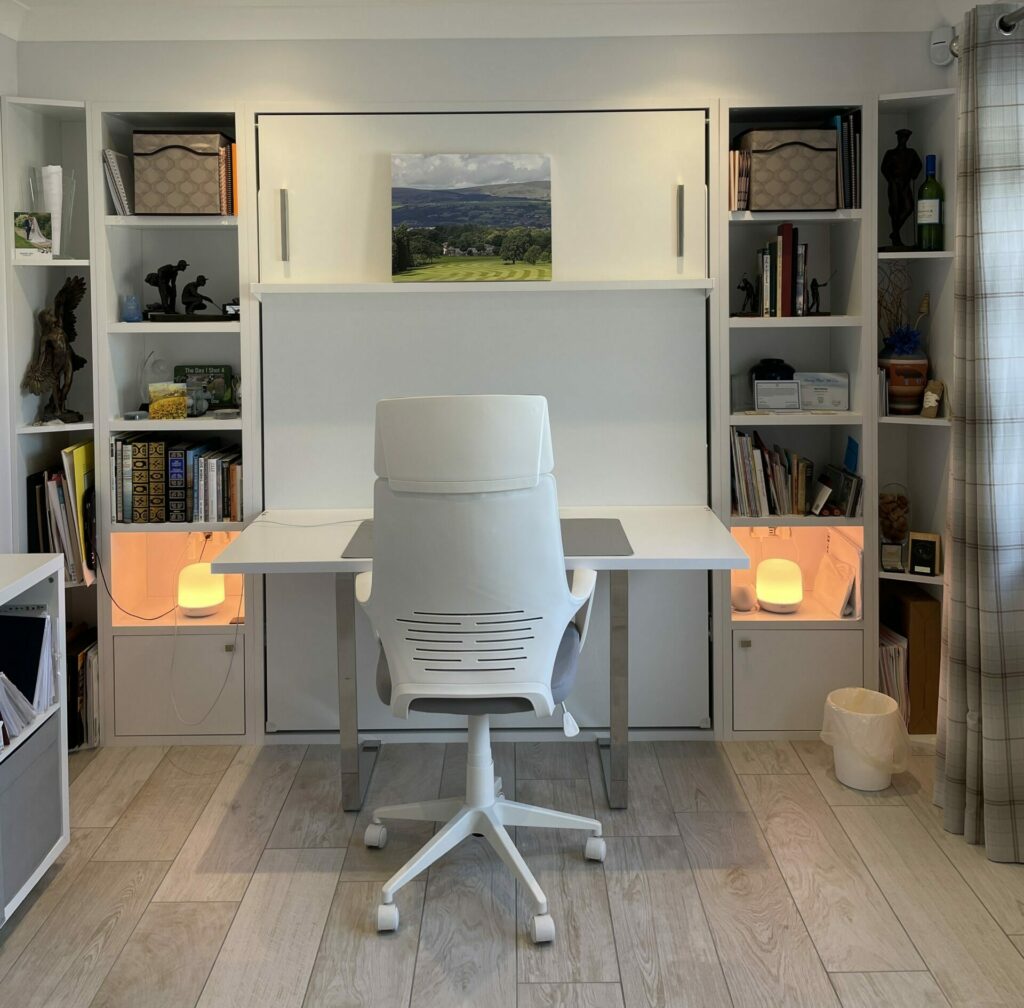 The Dual-Purpose Dream: Bed with Desk
Homeowners are constantly looking for ways to increase their property value and maximise their space. The solution? A bed with a desk. No longer will you have to choose between a home office or a guest room. By introducing a Murphy bed desk into your living area, you can enjoy both without any compromise.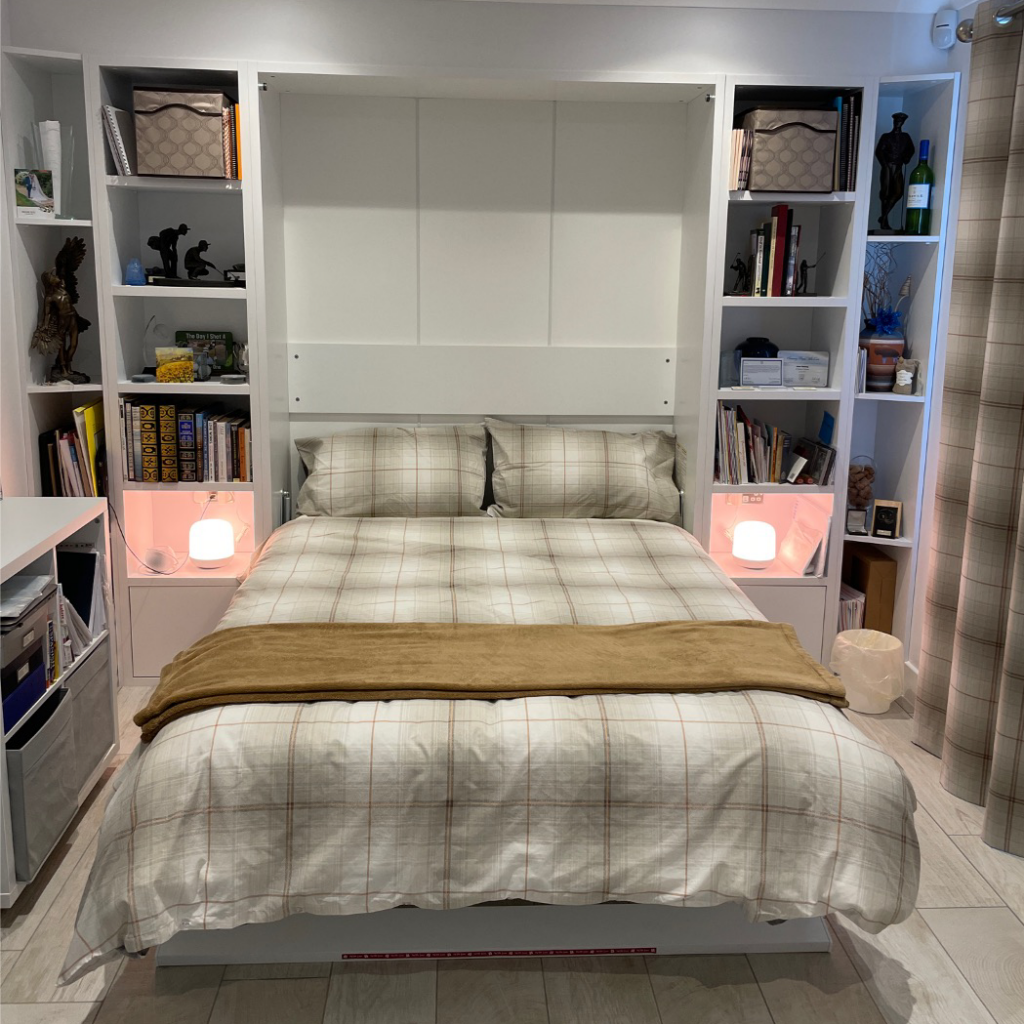 Offering practicality for overnight visitors and doubling as a home office or study, this innovative piece of furniture allows homeowners to enjoy the space previously occupied solely by a bed. Think about it: by day, it's your workstation. By night, it magically transforms into a comfortable bed, ready to offer a good night's sleep.
Hideaway Beds: Your Ultimate Destination for Space-Saving Furniture
If you're wondering where to find such a magnificent piece of furniture, look no further than Hideaway Beds. As one of Europe's premier wall bed specialists, Hideaway Beds has been at the forefront of the wall bed movement since 1993. Their range of stylish space-saving wall beds is unmatched in quality, design, and price.
Each bed, be it a Murphy bed or a sofa bed, is crafted with precision and care. The commitment to detail is evident in every product, ensuring that your investment stands the test of time. And with the added advantage of offering practical solutions like the Murphy bed desk, you're sure to find the perfect match for your needs.
The Benefits of Investing in a Murphy Bed Desk
As city dwellers seek solutions for compact living spaces and homeowners aim to maximize every room's utility, the Murphy bed desk stands out as a beacon of ingenuity. Below, we dive deeper into the specific benefits of integrating this masterful invention into your living space.
More Space, More Freedom
The essence of a fulfilling home environment is the freedom it offers. A Murphy bed desk is not just a piece of furniture; it's an invitation to experience your living space in a whole new light.
The biggest advantage? Undoubtedly, more space. By transforming a room into a dual-purpose area, you're not just optimizing a physical dimension; you're expanding the horizon of possibilities. Imagine hosting a movie night with friends, setting up a creative workspace for your new project, or laying out a yoga mat for a refreshing morning routine—all in the same room.
With a Murphy bed desk, your room isn't limited to a single purpose. It molds to fit your dynamic lifestyle, giving you the freedom to entertain, work, or relax without any boundaries.
Seamless Integration with Your Home Decor
We get it. Investing in a significant piece of furniture can be daunting, especially if you're particular about your home's aesthetics. But here's the beauty of the Murphy bed desk from Hideaway Beds: it's designed to blend, not to overshadow. Every piece resonates with a promise of seamless integration.
Modern designs are thoughtfully curated to ensure that your Murphy bed desk not only fits but accentuates your existing decor. From chic minimalist finishes to intricate traditional patterns, there's a vast spectrum to explore.
So, whether you're a fan of sleek lines and neutral tones or have a penchant for ornate details and rich hues, there's a design tailored with you in mind. Elevate your interiors without compromising on style; that's the Hideaway Beds guarantee.
The Perfect Conclusion: Rest, Work, and Play with Hideaway Beds
In a world that's increasingly blending work and relaxation, the Murphy bed desk emerges as a beacon of innovation. It's not just a bed. It's not just a desk. It's a declaration of how we can live and work better. If you're ready to redefine the way you use space and elevate your home's functionality, don't wait.
Dive into the world of Hideaway Beds and explore the exquisite range on offer. Remember, the perfect space-saving solution awaits, and it's just a click away!
Recommended Products